I can still remember the very first day I stepped into Kolej Cendana. Before receiving my offer letter, I had no idea where on earth Kolej Cendana is... I surfed the net numerous times and found out some useful informations and photos. I bet those fresh juniors of year 2010 would be doing the same thing by now...
28th June 2010>>> the day I stepped into Kolej Cendana... At first, I was nervous... My blood froze and my heart beat was at a speed of 500mph... (hyperbole I guess)... I was unsure what Cendana has to offer me... I met lots of fresh faces the first day I registered... I was placed in the same room 5 other guys: Haneef (we call him bird or just anep), Jeeva(the huge guy), Navin(the good listener), Lim Yi Fei(the funny Guy) and Amni(the serious 'at times' guy)... I was hoping that my roommates would be good friends of mine.. And yes!! They did... A year has passed and the bond between us is still there... Hopefully, it will always be there... Of course we had ups and downs... minor arguments and so on... Anyway, that's life... It's better to look at the brighter part of it...
Anyway, Cendana has always been a meaningful hostel for me as it is where I started a new of phase of my life called as 'Hostel Life'... Back then in high school... I used to go back home every day with a broad smile on my face... My school is kinda semi-boarding school... It's optional for one to stay there or outside... Obviously, I wasn't a hostel resident... When I stepped into Cendana... things were really different and most importantly... tough... Yes... I had to adapt to a new environment (Trust me, it took quite some time for me to succeed in it), being away from parents... missing my family, feeling bored (most of my roommates go back every weekend- I am left alone with aneep in d room) , had 2 do all tasks by my own and so on...
However, I learnt things slowly... I always made sure that things were in place... Jeeva used to call me 'Mr Ordnung'... Ordnung means 'in order' in the German language... I gained lots of new experience that I can proudly reflect back... haha... However, to be honest... I admit that I complained a lot when I first entered Cendana... We even made jokes when the staff told us that we have to be proud that we are in Cendana as that's an elite place... I was wondering what the word 'elite' really meant.. haha.. We compared Cendana with other hostels and so on... Finally, when we had to leave, we realised Cendana is not that bad as what we first thought...
Now, let's cut the crap... I'll take you on a brief journey around Cendana... Ready?? Move it people!!!
The front gate...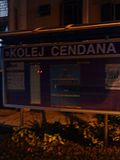 The guard house...
A tranquil park opposite Cendana...
The Dobi Room (you'll have to pay RM2.50 per wash)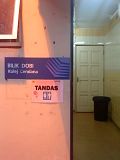 The UiTM bus...
The courts in Cendana...
Study room in Cendana...
Staircase in Cendana...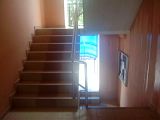 My room in Cendana...
My block...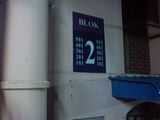 Back view of my block...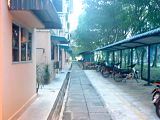 Dawood Restraunt (only restraunt here besides Mc Don-not mc donald)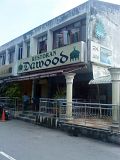 A burger stall...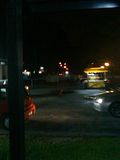 The police quarters opposite Cendana...
Night view of Cendana...
Housing area next to Cendana...
The other day... I was walking with my friend Saadoun(i call him Don)... We were reflecting back those good times we had in Cendana when all of a sudden, without a warning... Don asked me, 'Hey Vinod, do you know the difference between hotel and hostel?? I took a rough guess by pointing out the most obvious difference that I noticed- the word 'S'. He said, 'Yes you are right. Do you know what the word 'S' represent??' I said No... Then, he continued... 'S' stands for SHARE... Hostel is where you share lots of things... Experiences, lame stories, happiness, sadness, certain stuffs that you can share... I was dumbstruck for a moment thinking how creative my friend was... However, that impression just lasted just for a while... He continued by saying, 'My teacher told me this"... Hahaha.. Anyway, a big round of applause for don for sharing a useful piece of message!!! That's all for now dear blogy... Sorry for not being in action for a long period of time... I had my finals... Couldn't log in... For all those fresh juniors out there, I hope that you will appreciate your stay at Cendana!!!
Peace out ppl
;-)